Roseville Relocation Attorney
Parental Relocation with Children After Divorce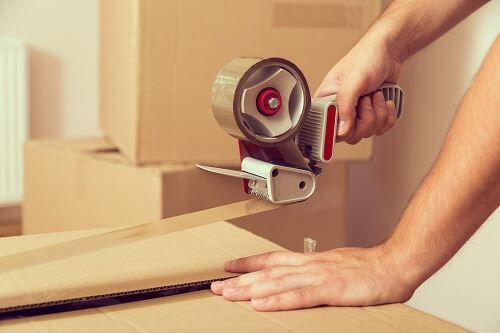 Courts typically believe that a child's best interests are served by a parenting schedule that gives the child continuous and frequent contact with both parents. There are situations, however, when one parent wishes to move so far away from the other parent that a shared parenting plan is no longer feasible, a re-evaluation of the custody order and parenting plan is usually required. In making this re-evaluation, different rules may be applied depending on the current custody order and whether the current custody order is permanent or temporary. If you are on either side of a relocation issue after divorce, I can be your lawyer to help you through the process.
Determining the Child's Best Interest in a Relocation
While the child's best interests are paramount, the court may also have to consider the custodial parent's constitutional right to move. Parental relocations can be emotionally difficult due to the distinct possibility of one parent no longer being able to see his or her children on a regular basis. Therefore it is important to work with a Roseville relocation attorney who can help you at each stage in the parental relocation process.
Regardless of whether you are a custodial or non-custodial parent, at the Law Offices of Evan Samuelson, we can help protect and assert your rights. I will do whatever I can to help ensure that your parental rights aren't ignored.
What You Need to Know as the Relocating Parent
Parental relocations can be a bit complicated for parents who are moving for one reason or another. Depending on your circumstance, it is possible that during the divorce agreement you spouse discussed what the court calls "express consent" meaning that you were planning on relocating at some point following the divorce agreement. Often times this is written out in the original agreement for the custody of the child and therefore means that the other parent will not be caught off guard when this takes place.
Another way that you may go about relocation is by giving notice and asking for consent. What this means is that you will offer the other parent within 30-90 days when the move will take place. The parent will then need to give their consent for the move. In many cases, this will occur with the custodial parent who is moving, and they will ask the noncustodial parent for their permission to relocate. Another factor that will play a role in the relocation of a parent (and whether or not the court will agree for the child to come along) is how much distance the parent will be placing between their child and mom or dad.
The court usually considers this as a large determining factor for their decision; yet another reason to have the help of a family lawyer on your side. Perhaps the move is inevitable, for work or other reasons, the court may require that the relocating parent provide the other spouse with a schedule of visitations as well as the associated costs for that traveling and potentially even a modification in the custody arrangement altogether.
Need a Lawyer for a Relocation Case in California?
If a job, family obligations, or other need requires you to move, it is imperative that you obtain permission from the court before taking action. It is essential that you plan for the relocation and accurately present your case to the court. As your attorney, I can present your case to the court in a manner that optimizes your chances of having it approved. If, on the other hand, you do not believe that your ex-spouse's relocation is in the best interest of the child or children, my firm can also help!
Contact the Law Offices of Evan Samuelson today to discuss any further questions you may have! Whatever the case may be, this firm will do whatever we can to help you and your family obtain the ideal outcome of your unique case.