Evan Samuelson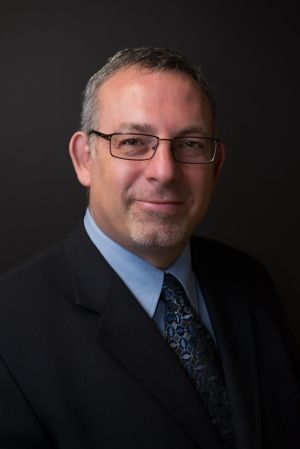 Born and raised in the New York City area, Evan Samuelson graduated from Rensselaer Polytechnic Institute in 1988 with a Bachelor of Science degree in Management, and then earned his law degree from the University of Miami in 1991. Right after graduating from law school, he moved to San Diego and was admitted to the State Bar of California in 1992. He resided in San Diego until 1999 and then moved up to the Sacramento area. He has been here ever since. Evan is a proud member of the Placer County Bar Association and the Rocklin Chamber of Commerce.
Evan Samuelson devotes 100% of his practice to divorce and family law and has experience in all aspects of family law, from the simplest uncontested divorces to the complex issues of separate property tracing and child move-aways. He believes being knowledgeable about the law is very important, but at least as important as that is his dedication to his clients and his congenial nature.
About 90% of family law cases are settled without going to trial, so being able to work well with opposing attorneys and negotiate effectively is very advantageous to the typical family law client. For those cases that don't settle, and end up going to trial, Evan Samuelson is persistent in advocating his clients' interests.
Interview with Evan Samuelson
Why did you choose a career as a divorce lawyer?
I wanted to be a lawyer from a very young age. I can't say for sure exactly why. I always enjoyed the research aspect of it: Researching case-law, and seeing how a slight change in facts from one case to another can change the applicable law, and consequently, a judge's reasoning. I found it to be a very interesting intellectual challenge. It still is today.
As for why I chose divorce or family law as opposed to other types of law: My first experience with divorce law was as a law clerk during law school. I was working for a solo practitioner who handled a variety of cases, and he handed me a divorce file to work on. Two psychologists were divorcing each other...and they were so emotional!
I was shocked, particularly since they were highly trained mental health professionals. Divorce and family law is an area of law where emotions can run very high. So, while I enjoy the intellectual aspect of the legal practice, divorce and family law makes it more real, and more rewarding when I help somebody move forward with his or her life. It's not like working for a corporate conglomerate.
What is the most common question that your clients ask you during an initial consultation?
"How much will it cost?" My answer is typically that the ultimate cost depends on the complexity of each case, as well as how willing the parties are to compromise. Fighting over every pot and pan will increase the cost of going through a divorce.
However, my rates are very reasonable, and the best thing I can do to keep a client's fees down is to inform and advise my client, so he or she can decide for himself what is worth fighting for.
What is the most common obstacle you see in divorce cases?
Anger, or other high emotions. It's not uncommon for spouses to disagree during the divorce process when it comes to discussing issues such as spousal support, and property division. Everybody can have a reasonable point of view.
There's actually a saying or legal motto which says that 'reasonable minds may differ.' But frequently when disagreements occur, anger can seep in, exacerbate negotiations, and delay resolution of a case.