Roseville Post-Judgment Modification Lawyer
Reasons for Modifying a Custody or Support Order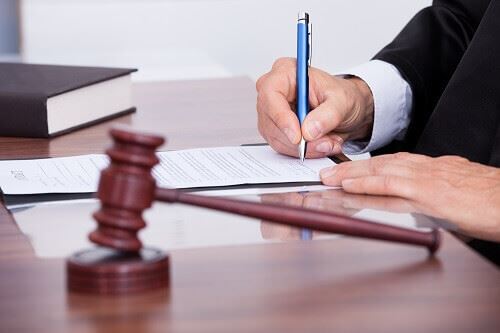 At the time of your divorce, a judge will finalize court orders for matters such as the child custody, child visitation, child support and alimony obligations, etc. You may or may not have been satisfied with the terms, but you are legally required to abide by them.
Whether it was through a mutually amicable settlement or decree of the judge, the terms of your divorce orders were expected to be the best possible outcome based on the available evidence. Life changes after a divorce, however, and it is often the case that the terms of a divorce can become an excessive burden in one way or another.
It is possible to ask the court to modify court orders in the event of a "significant change in circumstance," such as loss of a job, severe health issues, remarriage, or an increase in a child's basic needs. This is known as a post-judgment modification or a post-decree modification, which a judge can make to accommodate your new circumstances.
Need to modify a custody or support order? Contact us for a consultation with our modifications lawyers in Roseville!
How to Modify a Custody or Support Order
A modification to a divorce settlement will require an official recognition by the court, even if both parties agree. It is important not to establish even an informal change to child custody or other agreement without obtaining permission from the court. If you are finding yourself back in court after your divorce, our court order modification attorney can help you amend the divorce decree. We can help you prepare the documents and records that you will need for the court to accept the modification.
When dealing with the legally binding contracts that come along with a divorce, it is comforting to know that a modification can be made in extenuating circumstances. However, it is essential that you realize a divorce contract is a "finalized" document and should not be looked at as something to be adjusted down the road. As stated these modifications are only made in very specific circumstances, and should never be looked at as the norm. If you have questions, talk to an experienced court order modification attorney about your situation.
Paternity & Modification of Child Custody
Another common reason that post-judgment modifications will be brought into light is in the event which a man learns that he is not the biological father of the child he has been paying child support for. When this happens, it is very likely that the court will be willing to reconsider your case and decide that you are no longer responsible for a kid that is not biologically yours. The court will likely order that a paternity test be taken in order to prove your claim, and once the judge sees the results they will make their final decision.
If you are facing a similar situation, do not hesitate to contact our Roseville custody modification lawyer today.
Contact the Modifications Lawyers at the Law Offices of Evan Samuelson for a Consultation
As an experienced court order modification attorney, I can help file motions with the court asking the judge to modify prior orders for the purpose of accommodating these new circumstances. At the Law Offices of Evan Samuelson, our modification lawyers understand that everyone can experience a life change that requires a modification of an existing parenting plan or other post-judgment issue.
With more than 25 years of experience, our modifications lawyers are prepared to encourage the court to respond to the changes that have affected your family. To learn more about the requirements of a post-divorce modification, contact us today!