Roseville Grandparents' Rights Lawyer
Grandparents' Rights Attorney in Roseville, CA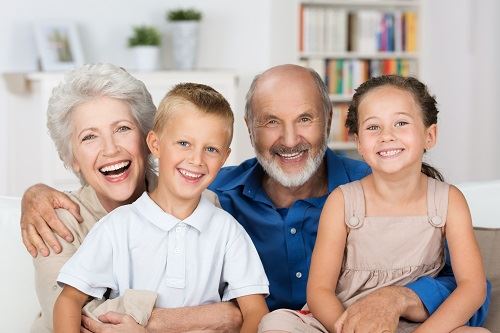 The grandparent-grandchild relationship is one of the most special relationships. While children grow up, they tend to never forget baking cookies with their grandma, going fishing with their grandparent or getaways at Grandma's and Grandpa's house. A divorce in the family can throw a wrench into this relationship. Are you a grandparent torn apart by your son's or daughter's pending divorce and wondering how you will continue to be able to spend time with your grandchildren?
To speak to a Roseville grantparents' rights attorney, give us a call at (866) 270-0336 or contact us online today.
Do Grandparents Have Legal Rights in California?
Yes, grandparents do have rights in California. However, they do not have an automatic right to visitation or custody of their grandchildren. The court's immediate concern is always the child's well-being. Hence, grandparents must show evidence to support their claim that the children will be harmed without the relationship.
Before a court grants this request, however, the court must make sure that the grandparent and child had a pre-existing relationship that has an "engendered bond" (in other words, the court must affirm that visitation time is in the best interest of the child). The court must then determine how to balance the child's best interests with the parents' claims.
How Do I File for Grandparents' Rights in California?
While your son/daughter is still married to their spouse, you cannot file for visitation rights. You can, however, file for visitation rights if your son/daughter and their spouse are living separately, the parent's whereabouts are unknown, one of the parents joins your petition for visitation rights, your grandchild does not live with either of his/her parents or if your grandchild has been adopted by a stepparent (California Family Code sections 3100-3105; you can read these by clicking here). If you have questions about grandparent custody or visitation, talk to our grandparent visitation lawyer about your unique situation.
Want to see your grandkids again? Contact our grandparents' visitation rights lawyer today!
In some instances, you might be able to resolve these visitation issues outside of court. Mediation is often a smart and effective option to pursue. If you choose to take this matter to court, a grandparents' rights attorney can provide you with a template or local form you can use to petition the court for visitation rights.
The steps to petitioning for visitation rights, as recommended by the California Courts, involve:
Figuring out if a family court case is open
Filling out the necessary court form
Having your form reviewed
Making at least three copies of the forms
Filing your forms with the court clerk
Getting your court date or mediation date
Serving your papers to the parents
Filing your proofs of service
Going to your court hearing and/or mediation session
If visitation is opposed by both parents or with the parent in sole custody of the children, the road ahead of you could be difficult. The court always presumes that fit parents "know best" and are acting in the interests of the child. In order to obtain visitation rights in this situation, you will have to present significant evidence that proves that visitation would be in the interests of the child. No matter what situation face, if you wish to spend time with your grandchildren after your son/daughter has gone through a divorce, a grandparents' visitation rights lawyer from the Law Offices of Evan Samuelson can help you!
I have over 25 years of family law experience and am a compassionate and aggressive Roseville grandparent visitation lawyer you can trust; contact my office today at (866) 270-0336!